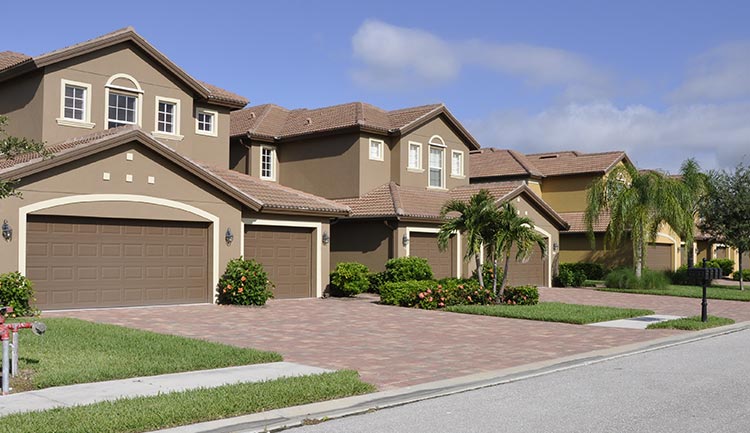 Before you splurge on that over-the-top kitchen or major addition, it's always wise to know the extent of which your home improvements will pay off. Here are some home upgrades that will be worth your money in terms of re-sale value, as well as other pointers that will help you decide which projects to take on and which to pass up.
1. Make The Switch To Natural Gas
Why do homes with natural gas sell faster, and on average, at a 6% higher price? For starters, because 72% of homebuyers seeking to buy in the next five years want their home to run on natural gas (according the National Association Of Home Builder). Plus, by switching to natural gas service, not only will you drive up your asking price, but appliance rebates may be available to offset the cost of adding new major appliances: another biggie for most homebuyers.
Don't Know Where To Start? Since minor kitchen renovations often mean the most "bank" for your buck, upgrading to a natural gas range is a great way to "kill two birds". Especially considering that 75% of homebuyers prefer cooking with natural gas.
2. Upgrade Exterior Doors
Out of all the renovations, which boasts the highest ROI? Replacing your entry door, which on average returns 96.6% of the expense, per Remodeling Magazine's Annual Cost vs. Value Report for 2014.

Alternative To Buying New: Want to kick up curb appeal without springing for a complete door replacement? At minimum, spend on a substantial-looking handle-and-lock set. A fresh coat of paint or stain can also help pull off the desired effect for less.
3. Add A Fireplace
Even in Florida, including an indoor or outdoor fireplace is one of those bells and whistles worth its re-sale weight. After all, not only do fireplaces rank among the top three features desired by new homebuyers, but on top of that, including a fireplace can raise your home's selling price by up to a whopping 12%.

Why Go Natural Gas? Natural gas fireplaces are the gold standard in aesthetics, versatility and convenience. In addition to statement-making designs, like dual-sided models, natural gas fireplaces can be installed virtually anywhere. They also turn on and off with the touch of a button, sparing the many hassles and headaches of wood.
3 More Remodeling Tips
1. Don't Underestimate Maintenance
Sure. Replacing a leaky roof isn't as glamorous as redoing your bathroom with heated floors and a walk-in shower that fits ten. However, something like a leaky roof is the type of issue that most buyers won't be able to get beyond—no matter how much they love what you did with the bath.
2. Tackle Major Eyesores
Tacky wallpaper? Popcorn ceilings? Florescent lighting? These and other eyesores can distract (or even scare!) buyers away from signing the dotted line, and are oftentimes relatively simple fixes that are well worth addressing. Case in point, keep in mind that it's more about creating a canvas than going high-end or making a statement—and "clean" and "contemporary" can go a long way.
3. Factor In What Buyers Care About
In light of the fact that 74% of homebuyers are willing to pay $5,000 more for a green home, for example, replacing your ten-year-old water heater with an ENERGY STAR® Qualified natural gas tankless model would make a lot of sense. Something like adding a sunroom or remodeling your home office, on the other hand? Not so much.
(Then again, with that said, it's OK to make some room in your budget for the areas you'll most enjoy. Even if you don't get all of your money back, you'll get plenty of value in other ways. Especially if you're not planning to move in the near future.)
Get More Advice From The Energy Experts!
Conserve energy and get up to $1,750 in rebates when you include a natural gas water heater, cooking range, clothes dryer and furnace. Visit the Energy Experts at Florida Public Utilities to learn more!
Check out this video for some interesting information about natural gas ranges!