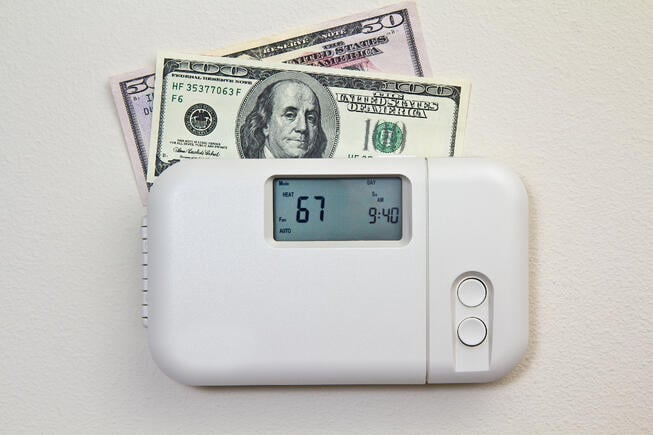 We are already into the season of day time high temperatures in the 90° range. Air conditioning is pretty much a necessity in Florida. So, what do you do when your air conditioner needs replaced? Often, we are more worried about our immediate comfort desiring just to get a new one quickly. It would be better to sweat a couple days and do your due diligence for long term comfort and efficiency. Air conditioning is your number one energy cost so it pays to do it right! I've got 3 tips for you when it comes time to replace your unit.
1) Research Your Contractors
First, do some research on the contractors you are considering using. Check them on the Better Business Bureau, ask for references and talk to friends. This is the single most important thing. Not all AC contractors are competent.
Click here to read: "8 Ways to Reduce Your Summer Utility Bill"
2) Make Sure Your Contractor Performs The Following
Require your contractor to perform a room by room manual J, Manual S and Manual D on your home.
A room by room Manual J calculates exactly how many BTUs of cooling each room in your home needs. This is the first step to eliminating hot and cold rooms.
Manual S gives the contractor the ability to choose the proper sized unit based on the manufacturer's performance data. Most people know a 2" X 4" piece of lumber is no longer 2" X 4". They are really 1.5" X 3.5". A four ton air conditioner (48,000 BTUs) is not really 48,000 BTUs. Most are more like 45,000-46,000 BTUs depending on the manufacturer. The unit needs to be sized properly for your home, Florida Code says not more than 15% oversized.
Manual D is software that produces your duct system design. A 12' X 14' bedroom on the north side of your home will have different cooling demand than the same size room on the southwest corner of your home. Manual D makes sure each room has the proper amount of cooling delivered.
3) Properly Commission Your System
Finally, read up on what it means to properly commission your new system. Air conditioners are not plug-and-play. Even on new systems the refrigerant charge needs to be checked, air flow adjusted and interior balancing of the system making sure the air is delivered properly to each space is necessary.
For questions on a new air conditioning or any other energy related topic, contact your energy experts at Florida Public Utilities.
---