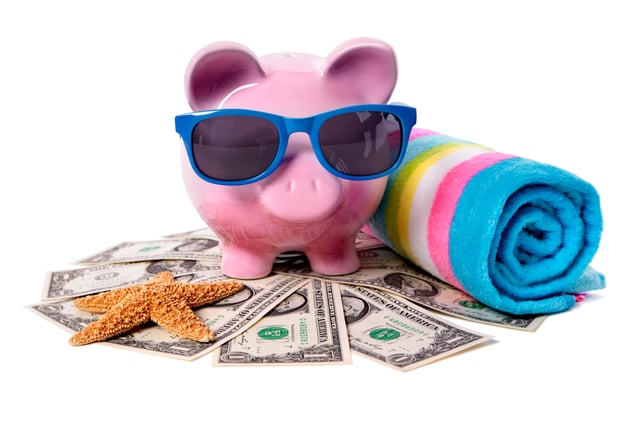 Many of us make sure our homes are secure when we are going away on vacation but how many consider ways to save money on the utilities while you are away? In this blog, I will give you three ways to save some money on your home energy costs to give you some extra to spend on vacation.
Set Your Air Conditioner to 82°
Based on the overall efficiency of your home you can save 4-7% of your air conditioning cost
per degree
. For example, if you normally set your thermostat for 75°, you will save 28-49%. That can be sizeable savings on your next bill. You may consider upgrading your thermostat to a programmable model if you don't have one. Many of the new smart thermostats will program themselves, and they will automatically go into an away mode when no one walks past it for some time. This can save you money on normal days when no one is home as well.
https://www.lowes.com/pd/Nest-Stainless-Steel-Learning-Thermostat-with-Built-In-Wifi/999917946
Set Your Water Heater To Vacation Mode
Natural gas, propane or an electric heat pump water heaters have a vacation setting right on the controls where you can see it easily. You simply set the control to vacation mode when you are ready to leave. This will cause your water heater to run far less while you are gone. If you have a gas tankless water heater, this is no concern because they only heat water as you need it.
Save Money On Lighting
You can have some lights come on to make it appear you are home. You can purchase a plug-in timer for less than $10.00. https://www.lowes.com/pd/PRIME-15-Amp-1-Outlet-Mechanical-Residential-Plug-in-Countdown-Function-Lighting-Timer/4176999 You simply set the timer to have your lights come on and off at whatever time you choose. Whatever lights you will have come on replace the bulbs with LED lights. LED lights can be bought anywhere now and are worth the price. Many outside light fixtures will have a sensor that turns the light on a dark and back off at dawn. If you don't have those, it would be a good investment, especially if you leave those lights on all night. It is easy to forget, and they end up on all the time.
If you do all three things you should be able to have around $100.00 more to enjoy on your vacation!