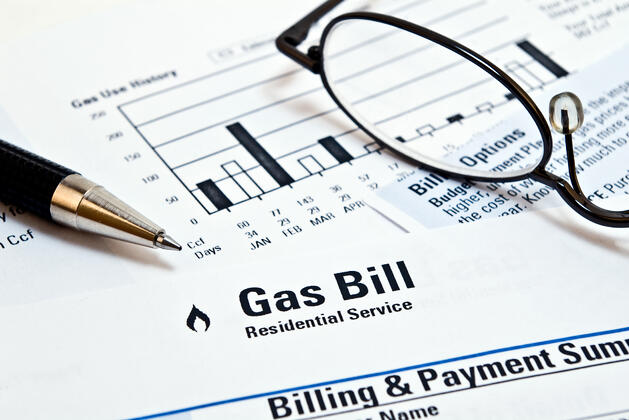 Building a new home is exciting! However, there are so many choices and decisions to be made. I would like to offer ways for energy improvements that I would take advantage of if I were building a new home for my family.
First, consider the total cost of home ownership, which includes your mortgage, taxes, insurance and MONTHLY UTILITY BILL! At today's low interest rates, an additional $10,000 for energy upgrades will only add approximately $50 to your monthly payment. If you can save $75-100 on your utility cost, it is a great investment!
Here are 8 ways to save money on your monthly bill:

1). Seal all penetrations through ceilings, walls and floors.
2). Install a radiant barrier. This is a reflective foil on the bottom side of
roof decking to reflect the sun's heat back out.
3). Install a light colored roof to reflect the sun's heat back out.
4). R-38 insulation at the ceiling level.
5). Buy window film for tinting (Click here for advice on choosing a film).
6). Insist air conditioning contractor does his job right!
o Utilize Manuel J calculations to determine the heating and cooling load of every room, not just the entire house load, as is frequently done.
o Utilize Manual S to size the system based upon the load requirements.
o Utilize Manual D to design the duct system to deliver the right amount of conditioned space to each area.
o Commission and tweak to make ensure system is performing properly.
o Install 15 SEER air conditioner, at a minimum.
o Position air handler and ducts in conditioned space.
o Require ducts be tested by a RESNET Energy Rater to evaluate any leakage and to what extent.
7). Install a natural gas tankless water heater.
8). Have natural gas heat for comfort, cooking and clothes drying; natural
gas is more economical than electricity in the latter two applications.
Check out "FPU's Top 15 Energy Saving Tips"!

For any questions concerning natural gas rebates for water heaters, additional ways to conserve energy or any other energy related questions, contact your energy experts at Florida Public Utilities.
---
5 Facts About Natural Gas Fuel Lines!