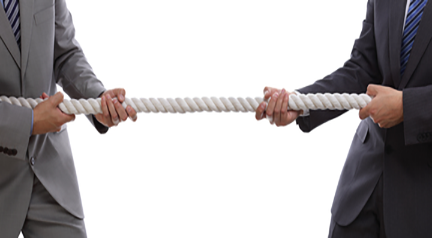 Competition is in the air.
When we witness the competitive spirit that our local teams have displayed during the professional hockey and basketball playoffs, it's only natural that this spirit of competition becomes contagious and infiltrates businesses in Florida.
How can businesses ride the competitive wave emanating from these highly competitive playoff contests?
The answer is simple: apply this competitive spirit to how local businesses throughout Florida consume energy.
Local utilities like Florida Public Utilities (FPU) are working hard to change the way business owners view energy. FPU is urging businesses to focus their competitive vigor towards maximizing the efficiency of the equipment within the facilities they own and operate.
Our local teams are showing us the importance of having a well-developed game plan; the same is true for local businesses looking to step up their energy game. One simple energy game plan business owners managers can engage includes two elementary elements: Resources and Rebates.
Living in the information age affords us access to tools that can help increase energy efficiency. FPU offers a slew of these resources on their website www.fpuc.com, where you can enroll in their monthly newsletter which includes a library of energy educational content, submit energy related questions, and access online tools and calculators.
This website also contains all the information on a wide range of Commercial Appliance Rebate Programs that are have been customized for particular business sectors; including Food Service establishments, Hospitality & Lodging facilities, Laundry Mats, and Non-Food Service businesses.
So if your business is ready to harness the competitive spirit given to us by the playoff atmosphere created by our local sports teams, adopt the Resources & Rebates strategy, and step up your energy game today.
To take advantage of current commercial rebates, contact an FPU Representative at (888) 220--9356 or visit http://offer.fpuc.com/naturalgasbiz .
---