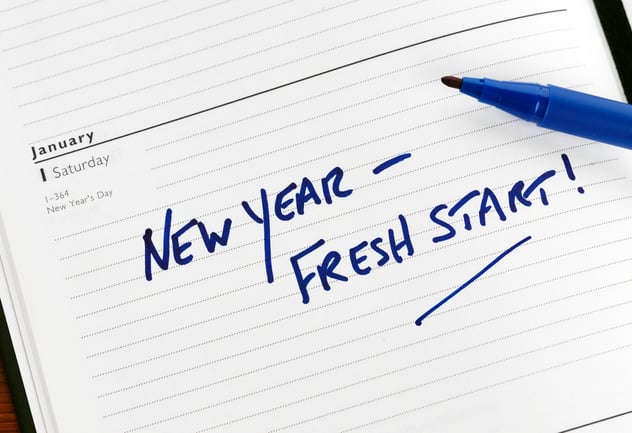 Our state's beautiful weather throughout the year can make it difficult to recognize seasonal changes. Fortunately, events like Daylight Savings and Thanksgiving serve to remind us of autumn giving way to winter. As our bodies adjust to the early evenings and we eventually recover from our tryptophan hangovers, we collectively brace for how fast time will fly during the weeks between Thanksgiving and Christmas. Florida Public Utilities Company (FPUC) is urging its commercial customers to use this hectic time of the year to start thinking about improving how their commercial buildings consume energy in 2017.
The best approach for improving the way commercial buildings consume energy is to first develop a baseline for how they currently consume energy. Once this baseline is determined, achieving improvements then becomes measurable and attainable. Although there are several approaches commercial customers can take in order to develop their current baseline of energy consumption, scheduling a commercial energy audit is probably the most effective.
The good news for Florida Public Utilities Company commercial customers is that they have a commercial energy audit program available to them. All of FPUC's commercial customers are eligible for a commercial energy audit, which serves as an integral component of its broader Commercial Energy Conservation Program (including appliance rebates and online resources).
Scheduling a no-fee commercial energy audit for 2017 is easy. Scott Ranck, FPUC's Senior Energy & Conservation Specialist will conduct the commercial energy audit, which typically lasts for an hour or two depending on the size and type of commercial building. Scott will complete a walkthrough and collect the data to best determine what type of energy improvements could be achieved. As a Certified Energy Manager and a Certified Energy Auditor, Scott has conducted over 50 Commercial Audits in Florida and can help get your business on the path toward improving energy efficiency in 2017.
Commercial energy audits can also be a great opportunity to assess the potential for equipment upgrades or replacements and be a useful tool for discovering low cost energy savings tips.
New Year's Eve will be here in no time, so make energy efficiency your company's New Year's Resolution, and have FPUC help make it an Energy Resolution!