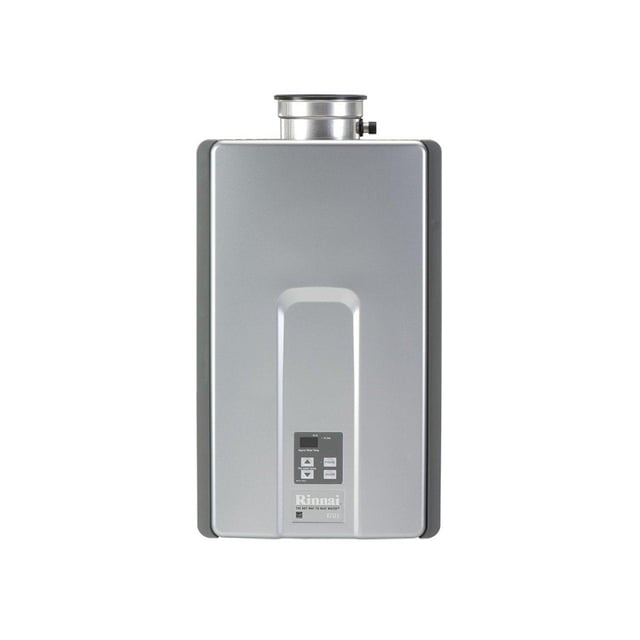 Have you noticed the increasingly common advertising trend among the national mobile network service providers? The common tactics these carriers engage are highlighting the attributes of smartphones, including high-resolution cameras, virtual assistants, expanded storage capacity, and compatibility with other bluetooth devices.
Perhaps what's most unique about this common advertising approach is how the smartphone itself is at the center of the value offering, while the carrier's network provides the critical link that enables the end user to experience the full potential of smartphones. The natural gas utility industry in Florida deploys a similar approach for, but instead of featuring the smartphone as the centerpiece of the value offering, they feature the tankless water heater.

Natural gas tankless water heaters are not your typical water heaters. Instead of using a storage tank to stock hot water, such as traditional water heaters, tankless water heaters heat water directly just seconds before the hot water is used. Once a hot water faucet is turned on, the tankless water heatersenses the need for hot water and instantaneously begins to heat water through a heat exchanger and delivers it to the point needed. This results in tankless water heaters having the capability toonly use energy when hot water is demanded, avoiding the standby energy losses that traditional, tank-style, water heaters create.
Like smartphones, tankless water heaters have become increasingly more advanced over the past 10 years. The latest versions are even capable of being connected to a commercial building's energy management system, can be digitally programed to specific temperatures, and paired together to replace boilers.

Florida Public Utilities Company (FPUC) is encouraging their commercial customers to do a quick assessment of their current water heating systems by exploring which commercial rebates maybe applicable for upgrading water heating equipment.

Tankless water heaters are an excellent way for businesses to achieve high-efficiency water heating without using a lot of space. FPUC offers a wide range of online resources and tools that are available for commercial customers to improve the energy efficiency of their businesses.

Just like you wouldn't be using an outdated smartphone, make sure your water heating equipment utilizes the latest technology available.

Contact FPUC today and upgrade the water heating technology your business relies on.